…helping physicians manage time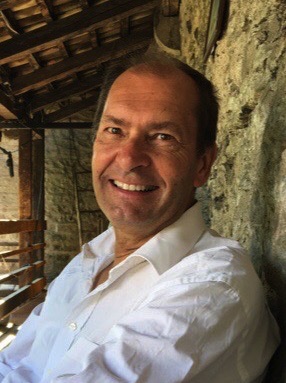 Dr. Hudson is the Time Doctor. He founded Coaching for Physicians to help doctors develop the skills they need to succeed in modern medicine. One of those skills is time management.
Coaching for Physicians is the leader in specialized coaching, consulting and education for physicians and healthcare organizations, including medical groups, hospitals, medical societies, medical research organizations and insurance companies. Dr. Patrick Hudson is a physician, board certified plastic surgeon, psychotherapist and Board Certified Coach (BCC) specializing in burnout, personal life coaching, marital coaching, time management, career & retirement, malpractice support, conflict resolution and anger management for individual physicians, their families and healthcare organizations. We help you develop the interpersonal soft skills that are essential in modern medicine. Read more…
REFERENCES & COMMENTS: "Dr. Hudson is a remarkable professional. His consultation and interaction is concise, practical and insists on engagement and personal responsibility and action…I see the opportunity to consult with Patrick Hudson not as a task, but as an incredible opportunity. Dr. Hudson comes with my most enthusiastic and most positive recommendation."
Patrick Hudson MD, FACS is a surgeon and board certified coach helping physicians develop the skills they need to succeed in modern medicine. Dr. Hudson is a Fellow of the American College of Surgeons and a Fellow of the National Anger Management Association. He is a Board Certified Plastic Surgeon and a Board Certified Coach. In addition to his medical degrees, Dr. Hudson holds advanced degrees in Mental Health Counseling, Medical Ethics & Liberal Arts. He has been helping individual physicians and healthcare organizations for over a decade.
REFERENCES & COMMENTS: "My experience with Dr. Hudson was very different. He used his experience in mental health to support me in my desire to improve both professionally and personally. I highly recommend Coaching for Physicians to any physician that has (these) experiences: For those in transitions of location or job…For those feeling abused by their experiences in training, their employer, their patients…For those working in healthcare organizations where teambuilding is particularly important.. For those experiencing or at risk for burn‐out…For those feeling the stress of a professional career that forces individuals to the edge of work‐ life balance…For those feeling under scrutiny from authorities (third party payers, state organizations, employers) or from patients… For those experiencing heavy workloads… For those managing time constraints… For those who are feeling that medicine is not fulfilling…For those striving to improve professional and personal relationships…In short, I recommend coaching for all physicians."
• Plan and prioritize each day's activities in a more efficient, productive manner